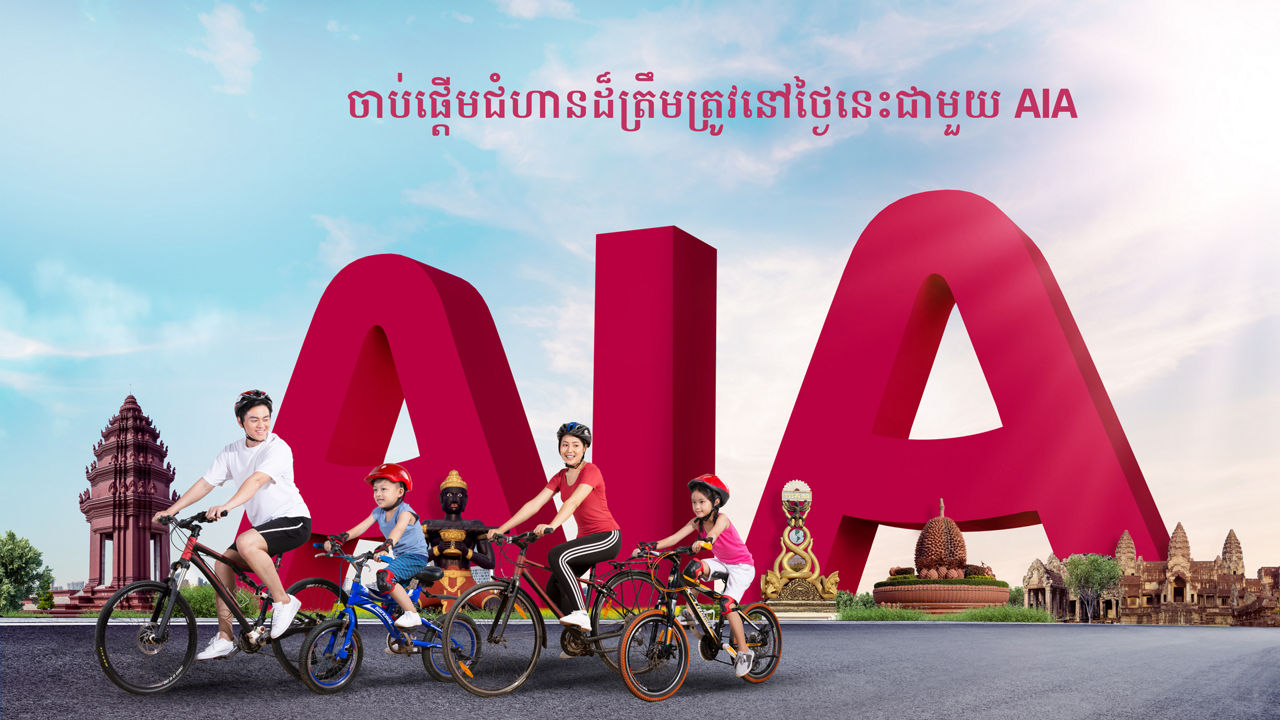 We are here to help people live Healthier, Longer, Better Lives 
AIA Cambodia is guided by our Purpose to help Cambodians live Healthier, Longer, Better lives. Since commencing business in 2017, we've become the first life insurer to provide coverage on 26 critical illnesses. As among the Kingdom's leading insurers, AIA Cambodia today offers market-leading life solutions for all walks of life ranging from tailor-made crucial coverage plans that include critical illnesses, accidents, hospital allowances and overseas emergency assistance.

We focus on building a society that benefits from a healthy lifestyle, achieving this via community-first initiatives that include partnering the Ministry of Women's Affairs to further empower gender equality and women's rights and raising breast cancer awareness through our annual Fit for Hope campaign.  
AIA Cambodia also uplifts thousands of underprivileged children by sponsoring the AIA-ISF Youth League – Cambodia's largest grassroots football league. We collaborate with AIA's global principal partner, English Premier League club Tottenham Hotspur, to ensure these children receive the education they deserve.  
AIA Cambodia is the only Cambodian life insurer awarded HR Asia's "Best Companies to Work for in Asia" for two consecutive years, in 2020 and 2021. Headquartered in Phnom Penh, the company currently has branches in Siem Reap, Kampot, Kampong Cham and Battambang.